Retail Jewellery profitability depends on a number of factors, but the most important one is always going to be the quick turnaround time for the shop's inventory. If not managed properly, it always adds a little negative in the overall profitability of the owner. Managing this inventory is an important task that requires skill, innovation, and clever marketing skills.
You don't want to buy those jewellery pieces for your shop that do not bring in the profit for your store. Unsold jewellery stock is a bigger issue. This is why inventory management is important, not just for big retail chains, but also for all jewellery shop owners and medium size retailers.
In this blog, we list helpful tips for you and your business so you can maintain your jewellery inventory and benefit from the decisions that you make.
Crucial Points to Remember
Before beginning, here are some crucial points to understand before getting into jewellery inventory.
Jewellery is a high-value commodity which usually comes with high investments
Stocking up on jewellery is not a good idea because not only will it block your capital, but it will also increase your inventory costs.
Your stock should not be running low all the time either. It results in customers lowering their expectations with you and your brand, which may mean dissatisfaction and almost no conversion in sales.
Trend and seasonality of jewellery is an important part of understanding how the right inventory can help your business.
How To Manage Your Jewellery Inventory
Get Rid of the Old


This does not mean that you get rid of it by any means possible. What it means is that you try to get the old stock out first. In jewellery, the old stock usually means the one that is not in trend or fashion now. Putting a discount sale on the old stock is a great way of getting them out of the store. Since you bought it before, the money that you make even after discount today would probably still bring you profit. You can also change your marketing strategy a little bit to make the piece more interesting for buyers.

Rotate Inventory Display


Rotate the inventory on your displays regularly often gives the shop a fresh look, making people think that you have an ever-changing stock. Also, it gives the old stock a chance to be put up in displays.

Buy Less but Frequently


The best way to buy inventory throughout a year is to buy less but frequently. This not only prevents you from stocking surplus amounts of inventory, but it also helps you in thinking critically and only buy what is essential. Break your stock order into smaller parts and distribute them at smaller time intervals. Always try to buy it from the manufactures directly and from those who offer timeless pieces.

Time Your Purchases


There are certain times in the year when jewellery sales are rapid, while there are other times when the sales are not so fast. Ordering jewellery in bulk in a time when there are not so many weddings happening is not timing it right. The same goes for festivals, marriage months, and other seasons. Make sure that you order right kind of jewellery at the right time.

Stock What Sells


This is a no brainer. If you know that one kind of jewellery sells more, then ordering that kind extra is not going to harm. If there is something that moves out of the shop faster and is an instant profit for you, it is better that you keep stock of it at all the right times. At the same time, stocking up on items that go one every few weeks is not a great idea.

Buy What is Exclusive


Exclusivity is something that people absolutely love. If that is in there in your jewellery, the customers would grab it at the earliest. So if you sell something exclusive, maybe a brand or a product, consider keeping it in stock on the right time of the year.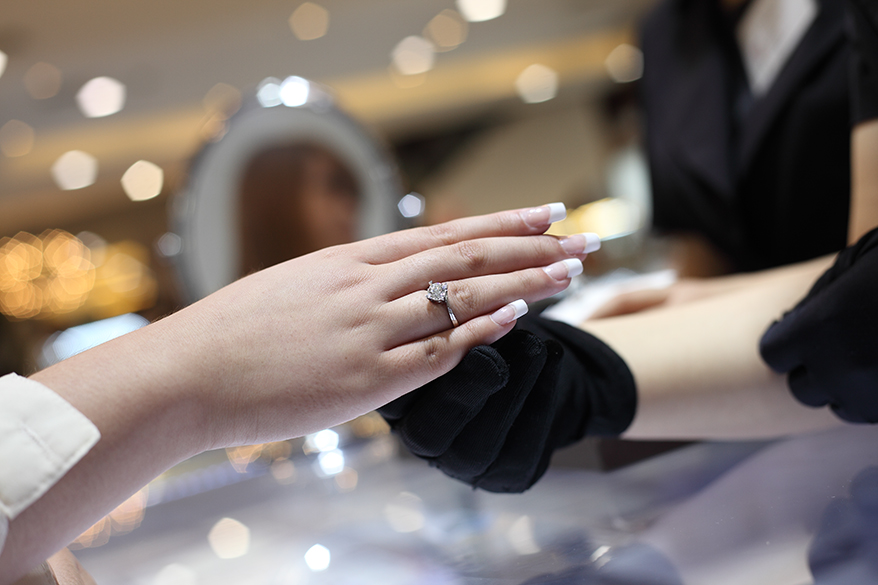 Most importantly, maintaining a stock book and a sales track record is important as that will help you the most in projecting sales throughout the year. It will also help you in understanding what to expect and when to expect it. As India's best jewellery manufacturer, KGK Group has always helped jewellers across the country to manage their inventory and to provide them with all the latest and trendiest jewellery. If you wish to join hands with KGK Group, get in touch with one of our experts today.