The KGK difference

Their unique vertically integrated business is spread from mines-to- retail, marking their invincible presence across the pipeline of the gems & jewellery industry and translating it into a value chain offering considerable competitive advantages.
Fast facts
Headquartered in Hong Kong
15,000-member team
Active in Asia, North & South America, Europe and Africa.
Our story
The KGK Group originated in 1905 when Shri Keshrimalji Kothari began trading Burmese coloured gemstones in Jaipur, India. His principled and passionate approach is evident today throughout our company. Inspired by his father's vision, Shri Ghisilalji Kothari helped establish our tradition for innovation and diversity, and led the group's initial growth and expansion.
The company prospered exponentially and grew into a leading multinational corporation under our third generation leadership. We continue to conduct our business according to the highest principles of faith, respect and integrity that guided our founders.
Shri Keshrimal Kothari
(1884 – 1956)

Shri Ghisilal Kothari
(1915 – 1975)
Leadership
NAVRATTAN KOTHARI
Patriarch
Mr Navrattan Kothari has managed KGK since 1962. Under his astute guidance KGK has evolved into a modern multinational that operates to world-class standards with state-of-the-art infrastructure. His leadership has enabled KGK to innovate and expand into numerous markets and achieve global growth and recognition.
Mr Kothari has built a company that is inspired by life and humanity, which places the highest value on trust, integrity, ethics and corporate responsibility. As Patriarch, Mr Kothari steers the company and enlightens and inspires our team worldwide with his insights, experience and acumen.
SANJAY KOTHARI
Vice Chairman
Based in Hong Kong, Sanjay is taking the group to the next level of growth as we expand into new markets. He manages the gems and jewellery business, from mining to retail brands.
His first initiative with the group involved establishing diamond manufacturing in Mumbai. Since then he has developed many verticals, including international sales and marketing, jewellery manufacturing, gemstone mining, jewellery retailing and real estate. He also leads the group's IT and corporate identity initiatives.
SANDEEP KOTHARI
Managing Director
After joining the group in 1990, Sandeep became involved in diamond procurement and processing and was responsible for growing the business considerably worldwide.
Now based in Antwerp, the world's largest diamond centre, he has been instrumental in expanding our polished diamonds sales in Europe. His many successful initiatives include developing trusted supplier relationships with world renowned mining companies.
Milestones
His Excellency Mokgweetsi E.K. Masisi, President of Botswana inaugurated KGK's Diamond and Jewellery manufacturing in Gaborone, Botswana
January 2023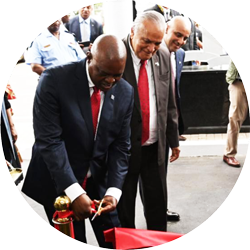 His Excellency Joao Lourenco, President of Angola inaugurated KGK's diamond manufacturing factory in Saurimo
August 2021
KGK unveils jewellery manufacturing unit in Sitapura, Jaipur
August 2020
Hon'ble Minister of Mineral Resources and Petroleum Mr. Diamantino Azevedo launched KGK's diamond manufacturing unit in Angola
November 2019
Namibia's Minister of Mines and Energy, Mr. Tom Alweendo launched KGK's diamond manufacturing unit in Windhoek
April 2018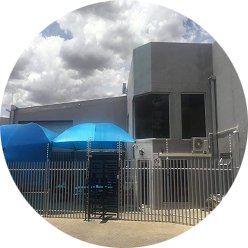 KGK unveils new corporate identity and group website
May 2016
KGK inks collaboration with well-known Australian jewellery distributor, Ausdiam
January 2016
KGK Diamonds Botswana becomes a De Beers Sightholder
March 2015
Jewellery manufacturing unit established in Bangkok to produce silver pieces
January 2015
KGK opens diamond manufacturing unit in Bostwana, Africa
August 2014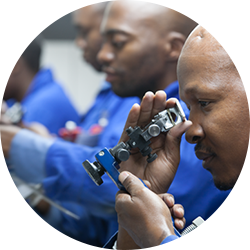 New KGK office opens in the Bharat Diamond Bourse, Mumbai
October 2012
KGK real estate division established in India
2010
First Entice boutique launched in Jaipur, India
2009
Fine jewellery house brand Entice launched in Hong Kong
2004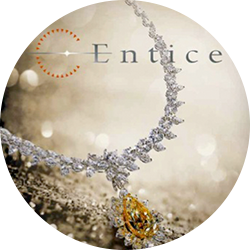 Wholesale jewellery operations launched in India
2002
Jewellery manufacturing unit established in Panyu, China
1999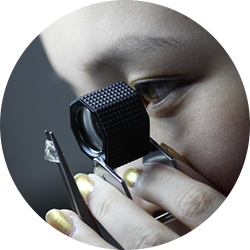 Bhagwan Mahaveer Cancer Hospital and Research Centre opens in Jaipur
1997
KGK awarded Sightholder status by De Beers
1997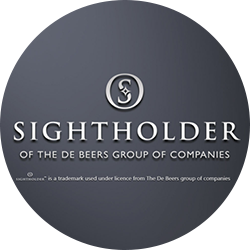 Jewellery manufacturing unit opens in SEEPZ (Mumbai)
1996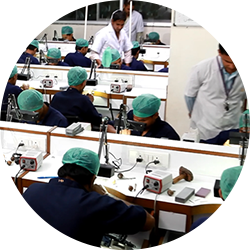 Diamond processing operations established in Mumbai
1986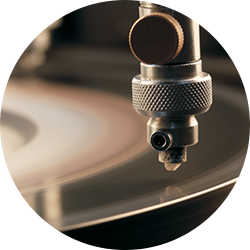 Diamond sourcing operations launched in Mumbai
1975
Launched coloured stone operations in USA
1972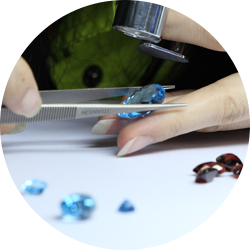 Operation established in Hong Kong
1962
Mr Navrattan Kothari joins KGK Group
1960
KGK starts trading coloured gemstones in Chennai
1915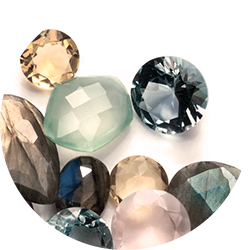 Shri Keshrimal Kothari begins trading coloured gemstones between Jaipur, India and Rangoon, Burma
1905